Change of Analysers at QE Laboratories
From Monday May 6th the QE Laboratories will now be using the Abbott Alinity analysers to provide biochemistry and serology services. The results are largely comparable to the previous Roche results, however some reference ranges and interpretation guidance has changed.
For the core routine analytes the laboratory has adopted the nationally agreed Pathology Harmony reference ranges: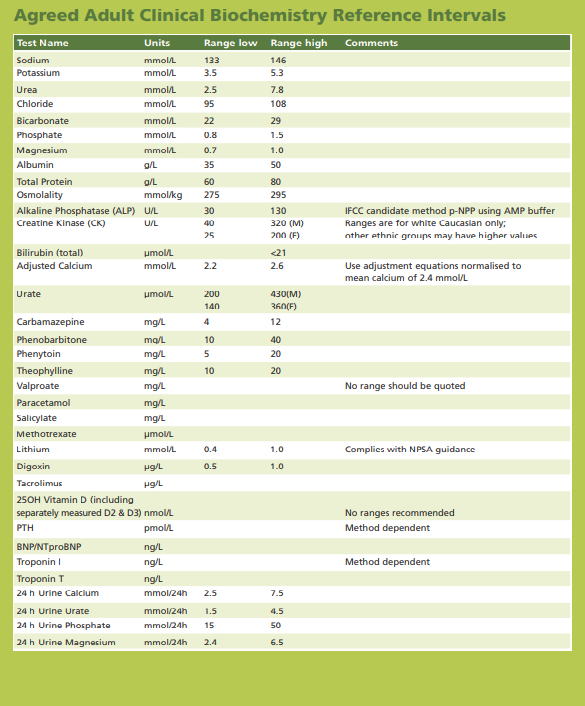 The reference ranges for 
PTH: 1.6 - 7.2 pmol/L
CA199: < 37 KU/L
have changed.
High Sensitive Troponin T has changed to High Senstive Troponin I
 "Result is > 99th centile.  In cases of chest pain this could be indicative of an ACS.  Requires clinical assessment by cardiologist or cardiology nurse practitioner"
 "Result indicates a detectable troponin level but  below 99th percentile.  No evidence of an ACS but a second sample 1-3 hours apart  is required to rule out myocardial infarction.
Result indicates no detectable troponin (<5).  If the chest pain was > 6 hours ago this result makes an ACS unlikely and in the absence of high clinical suspicion no further troponin test is required.  
Troponin results cannot be used in isolation to diagnose or rule out an ACS.  Please use the HEART score and refer to cardiologist or cardiology nurse practitioner if advice is required.